Letters to the editor – week 38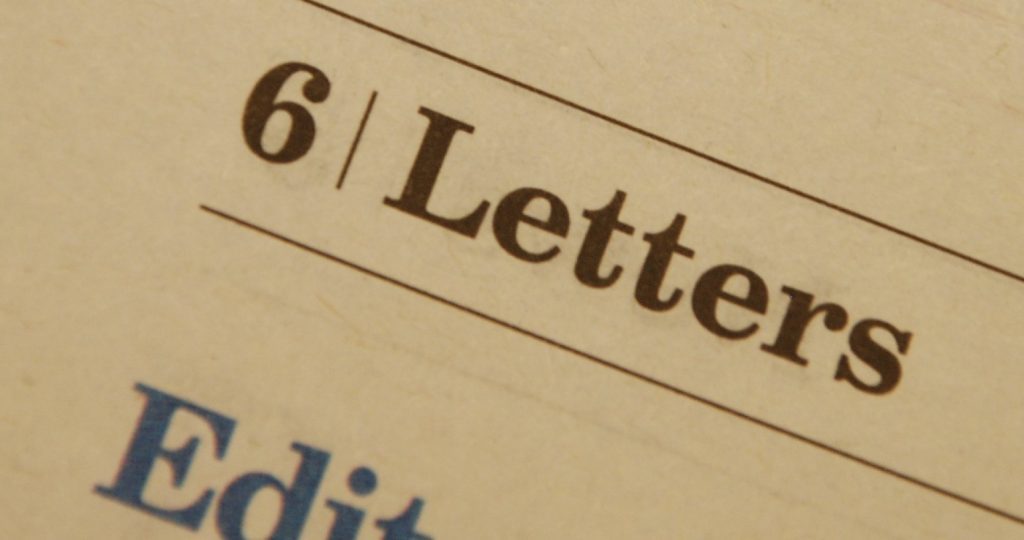 Want to read more?
We value our content, so access to our full site is  only available on subscription.
Your subscription entitles you to 7-day-a-week access to our website, plus a full digital copy of that week's paper to read on your pc/mac or mobile device.
And there's more – your subscription includes access to digital archive copies from 2006 onwards
Subscribe Now
Wind energy cuckoo
As I predicted in my letter of August 31, there would be howls of anguish from the wind farm industry, addicted as they are to a steady flow of cash from the public, at the merest mention that tidal power would be preferable to wind regarding the provision of a dependable and predictable electricity supply.
What I did not predict was that the only response would come from someone who mistook the electric eel and the ray depicted in Ann Thomas's cartoon, eagerly dining on 'free' electricity, for an attack on the fish farming industry. Fish generate their own electricity by biological means, you see, and so have no need for charging points.
Perhaps I shouldn't even try to explain the joke to Mr Lithgow.
I had hoped for a more cogent critique of the points I made, rather than the amateurish attempt to cover his lack of reasoning by smearing my origins and character, or what he erroneously imagines them to be, and by repeating the endless waffle of the wind industry's PR department.
One example: whenever a new wind farm is proposed there is a claim that it will provide electricity for a certain number of homes, say 10,000. What is not mentioned, however, except in very fine print at the bottom of the page, is that these figures are only achievable under perfect wind conditions, which rarely occur, and that the real output of usable electricity is a small fraction of the headline figure.
What is also not mentioned is who is going to pay for the decommissioning costs when the wind farms inevitably turn into junk. Somehow, I don't think it will be those who benefited financially. More likely, it will be us, the public, already being fleeced by inflated electricity bills, who will have to pay to haul thousands of tons of unrecyclable trash from our mountains or live forever with enormous eyesores.
Let me restate the case for tidal power. The tides are generated by the moon as it orbits the Earth which creates gravitational pull on the oceans. These tides are predictable, both in power and timing, for centuries in advance, and will carry on being so until the moon eventually flies off into space some billions of years hence. There are two incoming tides and two outgoing every day, a total of four, each one involving an enormous quantity of moving water and thereby presenting the opportunity to generate electricity, totally free of carbon dioxide emissions.
The UK, and especially Scotland, has an enormous length of coastline. Scotland's coast is about 18,500 kilometres, and Argyll accounts for a very high proportion of this because of the legacy of the last ice age which left us with such a convoluted coastline. So we have plenty of scope to exploit this resource.
And we are doubly blessed because the complexity of our coastline results in the tides reaching different points at different times of the day. Therefore, by using several different sites, we could have an even amount of electricity always on tap.
Wind and solar power cannot match this, either in quantity of power or dependability. They require a duplicate system of nuclear, coal, gas, and oil-fired generators always fired up and ready to kick in when the wind and sun refuse to co-operate – an enormously expensive system both in money and CO2 emissions.
There is a case for subsidies during the infancy of any industry to get it started off.
But the wind farm industry is not an infant – it is now a fully grown cuckoo. It has never has earned its keep and never will so it is time to chuck it out of the nest.
Stuart White, Minard.
Dementia support
Friday September 21 is World Alzheimer's Day.
There are 90,000 people with dementia in Scotland and 1,982 people with dementia across Argyll and Bute. It is our country's most pressing public health issue – one we must address now, collectively.
Scotland has made a lot of progress over the past 24 years, including a guarantee of a year's post-diagnostic support, better education and training for staff in health and social care and better standards of care for people with dementia in hospitals.
There is still, however, an unacceptable gap between national policy and dementia care and support in our communities. Alzheimer Scotland wants to make sure that people with dementia and their carers can work with local decision makers, helping to influence important decisions about how vital care and support is delivered in their area.
We need your help to ensure people with dementia and carers get the best possible standard of care and support, anywhere in Scotland. To find out more visit www.alzscot.org/get_involved or call our freephone Dementia Helpline on 0808 808 3000.
Henry Simmons, chief executive, Alzheimer Scotland.
Bed blocking
Bed blocking is costing NHS Scotland £125 million a year, with one of the main reasons being a delay in care packages for elderly patients.
The real cost, in misery and uncertainty, is to the patients who are in the wrong care settings.
Despite its promises, the SNP has failed to eradicate delayed discharge.
Councillor Alastair Redman, Islay.