Letters to the editor – week 30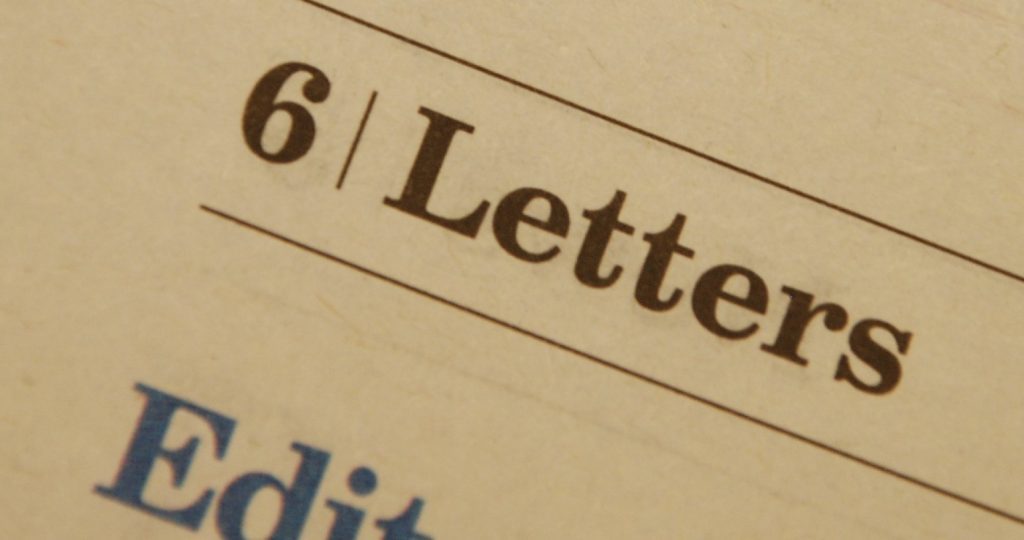 Want to read more?
We value our content, so access to our full site is  only available on subscription.
Your subscription entitles you to 7-day-a-week access to our website, plus a full digital copy of that week's paper to read on your pc/mac or mobile device.
And there's more – your subscription includes access to digital archive copies from 2006 onwards
Subscribe Now
A disgraceful tax
Sir,
As usual with Councillor Redman, he was so desperate to berate the SNP in his letter published in the July 20 edition of the Argyllshire Advertiser that he is unable to see the hypocrisy of his own stance.
He talks of 'stealth taxes' hitting 'the most vulnerable people in our society, particularly elderly people living alone'.
His accusation of 'taking their eye off the day job' begs the question as to where he was when the Tory government introduced its bedroom tax – a tax on those who needed an extra room for live-in carers, a tax on grandparents who wanted to have their grandchildren to stay for weekends and at holiday times a tax on widows with sons and daughters in the armed forces expected to sleep on a sofa when home on leave.
A disgraceful tax which the SNP government abolished
David Hay, Minard
Potholes and bed spaces
Sir,
It was superb to once again meet up with locals in Whitehouse and across west Kintyre. As well as hearing about numerous problems with local road repairs I also listen to concerns about slow internet speed with some areas lagging behind others when it comes to getting access to superfast broadband.
I heard similar concerns when I attended the latest West Kintyre Community Council meeting. As ever, I will looking into every issue brought to my attention by local residents across my council ward.
After travelling back to Islay I checked up on the state of road repairs across the island. Some progress has been made in many areas like the Hospital Road in Bowmore and Mansefield Road in Port Ellen. The potholes in Port Askaig that I had been telling our roads department about have been filled in.
That said to give just two examples Shore Street, Bowmore and roads across the Rinns on Islay are still in desperate need of attention.
After calling and emailing around about the large and dangerous potholes at An Creagan Place in Port Charlotte, I have been informed that the road in this area is not the responsibility of Argyll and Bute Council. It belongs to ACHA, and since obtaining this information I spoke in person to the very helpful and hard-working staff at the Bowmore ACHA office and asked them to fill in these potholes.
Aside from road concerns on Islay, quite a number of my fellow Ileachs have mentioned lack of bed spaces in Islay's hospital. Being an island community obviously means that transferring more and more patients to the mainland is hardly ideal.
The consensus from my constituents who I have been in contact with is that the number of beds in Islay's hospital is not enough. I have contacted NHS Highland to voice my constituents anger about this situation.
Cllr Alastair Redman, Isle of Islay
Stop the plastic tide
Sir,
The Marine Conservation Society (MCS) is seeking volunteers to clean up Scotland's beaches in the 25th anniversary Great British Beach Clean from September 14-17.
Volunteers also record the litter they find, and this has really helped change policy and behaviours.
Last year 1,588 volunteers in Scotland took part, cleaning 111 beaches in four days. A staggering 491.4 pieces of litter were found for every 100 metres cleaned, a seven per cent rise on the amount recorded during 2016's event.
The fight to stop the plastic tide has only just started and we need everyone to take part now more than ever. We need the evidence from these surveys to highlight the action we all need to take for the sake of Scotland's seas.
To volunteer visit www.mcsuk.org/greatbritishbeachclean or call 01989 566017.
Catherine Gemmell, MCS Scotland Conservation Officer.
Tory 'hypocrisy exposed'
Sir,
The Tories' hypocrisy on MoD wages has been exposed – after it was revealed that around 220 staff in Scotland don't receive the Real Living Wage, just days after the Tories topped up the pay of some of the best paid MoD staff.
An MoD Freedom of Information response revealed that 220 staff in Scotland earn below the Real Living Wage of £8.75 an hour – yet they are not in line to receive any pay boost from their employers. The Tories' policy is set to cost around £4 million – yet boosting the wages of those receiving less than the real living wage would cost, at most, under £400,000.
This smacks of utter hypocrisy from the Tories, after their comments of recent days regarding pay for forces personnel.
What the Tories are choosing to overlook is the immense benefits service personnel have living in Scotland, like free prescriptions and university tuition fees for their children.  And it's only those earning above £33k who pay a fraction more.
If they are so concerned with equality – why aren't they ensuring that all MoD staff are paid the living wage?
Boosting the incomes of the lowest paid MoD staff could cost the Tories less than a tenth of what they are spending to top up higher incomes – yet once again, for people on lower incomes they are not prepared to lift a finger.
The Tories' double standards know no bounds – it's one rule for the elite and another for the rest.
Brendan O'Hara, MP for Argyll and Bute